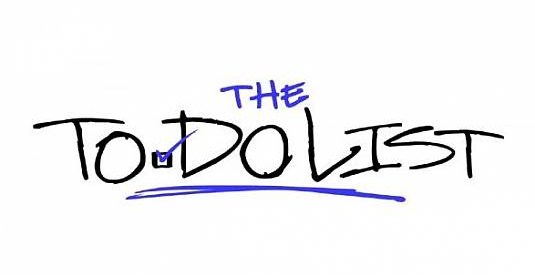 The second red band trailer for Maggie Carey's upcoming comedy The To Do List has arrived (adult language & situations included!) That was a little warning, but if you're a sexually inexperienced teenager with a type-A personality, just like Aubrey Plaza, then I'm sure you're going to like the following video… Loosely inspired by the real-life adventures of writer/director Carey, the movie revolves around close friends and a special summer project. It centers on Plaza's character, a Type-A  overachiever who comes up with a to-do list featuring all the risqué extra-curricular activities she missed out on in high school and wants to complete before college.
Set in 1993, valedictorian Brandy Klark wants to shed her uptight image before college, so she assembles a to do list of all the "activities" she missed out on in high school. Quickly realizing that she's way out of her depth, Brandy solicits her best friends, older sister and burnt-out boss for their help and advice. If the group is going to complete the list by September they'll need plenty of imagination and very open minds.
Beside Plaza, the rest of the cast also includes Johnny Simmons, Bill Hader, Alia Shawkat, Sarah Steele, Rachel Bilson, Christopher Mintz-Plasse, Donald Glover, Scott Porter, Andy Samberg, Connie Britton and Clark Gregg. The To-Do List is set to hit theaters on July 26th, 2013, and just in case you've missed the first clip, now is the perfect chance to check it out. Let us know what you think & stay tuned for more updates!