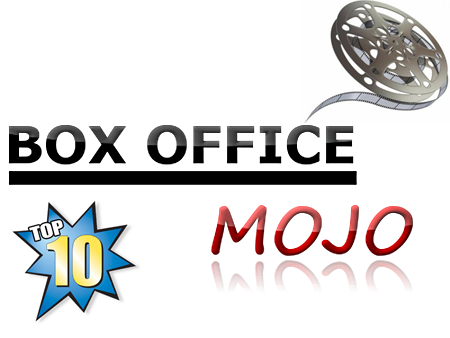 Let's leave the story that making a 'Top 10' lists may not bring order on the subject of challenges of contemporary cinematography and let's focus on the box office revenue in a systematic, algorithmic way provided by Box Office Mojo website. Perhapse, the grade could guide you to read the full review, and then to the movie whether you liked it or not. Here's the list of Top 10 taken from 'Total Grosses of all Movies Released in 2012 – Viewing Chart as of Dec. 29, 2012.' 1. The Avengers, Buena Vista, $623 million 2. The Dark Knight Rises, Warner Bros., $448 million 3. The Hunger Games, Lionsgate, $408 million 4. Skyfall, Sony/Columbia, $285 million 5. The Twilight Saga: Breaking Dawn Part 2, Summit Entertainment, $283 million 6. The Amazing Spider-Man, Sony/Columbia, $262 million 7. Brave, Buena Vista, $237 million 8. Ted, Universal, $218 million 9. Madagascar 3: Europe's Most Wanted, Paramount, $216 million 10. Dr. Seuss' The Lorax, Universal, $214 million The Avengers also broke record and grossed $200.3 million its first weekend as well as The Hobbitt: An Unexpected Journey (No.11 – $189 million) which raked in an estimated $84.8 million in its opening weekend for the highest December debut ever. Skyfall is also one of most successful Bond movies ever. Les Miserables and Django Unchained cap Christmas Day record sales at box office – the big-screen musical led sales with an estimated $17.5 million on its opening day, while Tarantino's slave revenge fantasy Western coming in second at the box office with $14 million for its opening. Hollywood was still able to attract audiences with quality films including some originals like Ted, new stars, like Channing Tatum and Jennifer Lawrence, and a more improved in-theater experience, with the rise of Imax, according to Hollywood.com's box-office analyst Paul Dergarabedian. Dergarabedian also said:
Starting with The Hunger Games and Dr. Seuss' The Lorax in March, the box office has been on a roll. The end of summer was a bit slow, as was the start of fall, but everything kicked in with The Twilight Saga: Breaking Dawn Part 2, Skyfall, Lincoln (No.22). There have been some really cool films this year too, like Snow White and the Huntsman (No.15) and Brave.
I'm really sorry that films like The Master, Seven Psychopaths, Zero Dark Thirty, Silver Linings Playbook and so forth, failed to make the cut on the list.