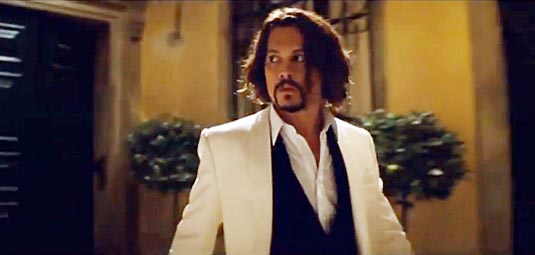 Check out a  second trailer for
Florian Henckel von Donnersmarck
directed spy thriller
The Tourist
.
The Tourist
revolves around Frank (Johnny Depp), an American tourist visiting Italy to mend a broken heart. Elise (Angelina Jolie) is an extraordinary woman who deliberately crosses his path. Against the breathtaking backdrop of Venice, Frank pursues a potential romance but soon finds himself the pursued as he and Elise are caught in a whirlwind of intrigue and danger. Written by
Florian Henckel von Donnersmarck
,
Christopher McQuarrie
and
Julian Fellowe
s,
The Tourist
is a GK Films presentation in association with Spyglass.
The Tourist
opens December 10th, 2010. [youtube]http://www.youtube.com/watch?v=PP_wxgFlYxg[/youtube]