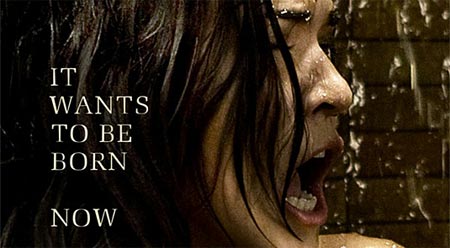 Bloody Disgusting
has the first look at the new poster for horror film "
Unborn
". The story is of a 18-year-old girl (
Odette Yustman
-Cloverfield) tormented by the soul of a boy who died in the Holocaust.
Meagan Good
will play the girl's best friend, and
Carla Gugino
has been cast as her mother.
Jane Alexander
will play a Holocaust survivor whose brother's spirit is returning. Idris Elba will play a priest who helps Rabbi Oldman perform exorcisms.
Rhys Coiro
is the college professor of Yustman's character, and
Cam Gigandet
will play her boyfriend. The film is written and directed by
David S. Goyer
, ("Blade: Trinity" director and "Batman Begins" and "The Dark Knight" screenwriter) "Unborn" is set to openJanuary 9th 2009.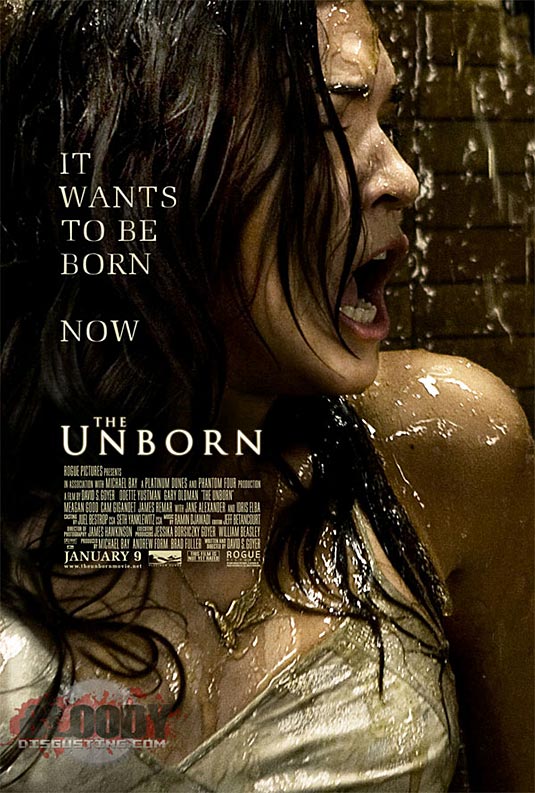 The Unborn poster | Odette Yustman