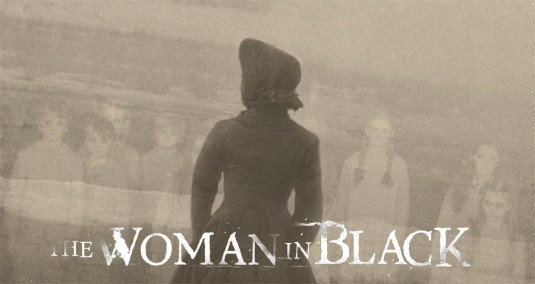 Few months ago we learned that
The Woman in Black
is going to get a sequel. Today, we're here to update the whole thing and share some interesting details about the horror sequel which is currently titled
The Woman in Black: Angels of Death
. As we already reported, this project will be brought to the big screen by the same production team behind the original movie, and for more story details – make sure you check out the rest of this report… So, at this moment we know that screenwriter
Jon Crocker
, man behind "Desert Dancer" story is developing the screenplay for the next installment in the series, which is based on an original story by Susan Hill. According to the latest reports, The Woman in Black: Angels of Death will continue this story four decades later and focus on the concept of a couple and the experience they have when they encounter the haunted setting of Eel Marsh House. And although there's still nothing about the possible director, or cast, we finally have some interesting details about the story, which I'm sure you're going to love:
Seized by the government and converted into a military mental hospital during World War II, the sudden arrival of disturbed soldiers to Eel Marsh Harsh has awoken its darkest inhabitant. Eve, a beautiful young nurse, is sent to the house to care for the patients but soon realizes she must save them from more than their own demons. Despite Eve's efforts to stop her, one by one they fall victim to the Woman in Black.
At the end of this report, let us once again remind you that The Woman in Black with Daniel Radcliffe in the leading role and directed by James Watkins has become the highest grossing British horror film of the past 20 years, grossing over $33 million in the UK and recently crossing the $120 million box office mark worldwide. We definitely think that the upcoming sequel has a lot of potential. That's why we'll keep an eye on it. Let us know what you think, and stay tuned for more!