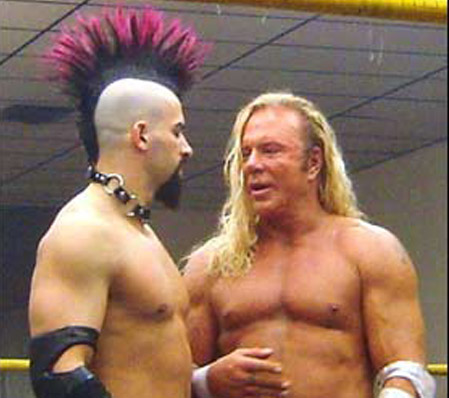 AP posted a clip from Darren Aronofsky-directed "The Wrestler", starring Mickey Rourke, Marisa Tomei and Evan Rachel Wood. This clip features footage from the movie and interviews with Aronofsky and Rourke.
Mickey Rourke plays Randy "The Ram" Robinson who comes out of retirement to try to knock down an old rival.
Mickey is no stranger to knocking people out – he used to be a pro boxer.
"The Wrestler" has won the top award – Golden Lion – at the Venice Film Festival.