Movie News
Theo Angelopoulos' THE OTHER SEA Starring Toni Servillo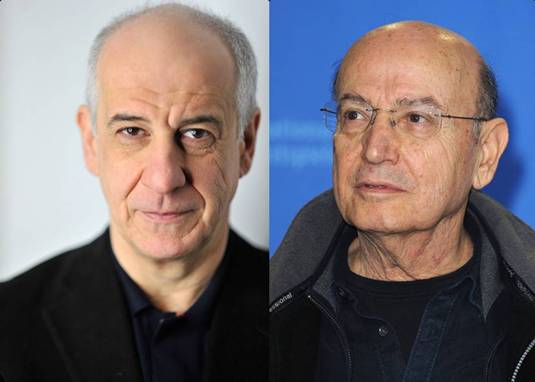 Italian actor /director Toni Servillo is attached to star in the new film from Greece's best-known director Theo Angelopoulos. Palme d'Or winning Greek filmmaker next film titled The Other Sea (L'altro Mare), definitely about the economic crisis rocking the country, will kick off principal photography on December 26th. The news was announced on Monday at the Turin Film Festival. Italy/Greek/Turkish co-production shows:
contemporary Athens and Greece under the squeeze of the European financial crisis and the desperation of people who lose their jobs as well as the responsibility of the political class.
Servillo, widely recognized for his portrayal of Italian politician Giulio Andreotti in Oscar-nominated Il Divo film, revealed the papers:
Angelopoulos said he selected me because he has a liking for Italian actors.
Servillo will portray a patriarch in a story told through a father-daughter relationship. His character is also a shady politician who assists illegal immigrants from Macedonia and Albania into Italy via Greece. Servillo added:
It's a story that is not very far from what we are living in Italy.
Meanwhile, the daughter (portrayed by an unnamed Greek theatre actress) in the film directs a version of Bertolt Brecht's Threepenny Opera set in a factory where many illegal workers, including immigrants have been laid off. The Other Sea film that is 'a metaphor for the situation of Greece today' will be shot across six weeks in Athens. One of the world's greatest living directors, one of whom Roger Ebert said that must care very little for his audience, last film was the 2008 English-language movie The Dust of Time. However, stay tuned. [youtube]http://www.youtube.com/watch?v=6TfQZ7RmZiY[/youtube]

The Dust of Time – Trailer