Movie News
Thomas Jane Joins Sylvester Stallone In Headshot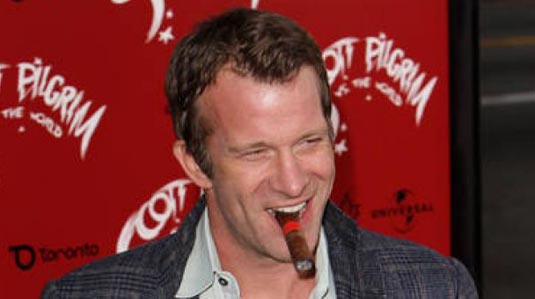 A week ago we reported that Sylvester Stallone's upcoming Headshot finally has a director, and that Walter Hill will be in charge for this action thriller. Now, it looks that things are getting serious with this project.
We just learned that Thomas Jane, who is probably best known from The Punisher, will star next to Stallone as an NYPD cop.
Headshot will follow Stallone as a New Orleans hitman who teams with a young NYPD detective. The unlikely duo, brought together by two vicious murders, take on all who stand in their way, and are willing to sacrifice everything to exact revenge.
But I'm sure you're going to like Jane's explanation even more! Here's what he had to say in an interview with ArrowInTheHead:
"He's a hitman, I'm a cop, and we're just opposite in every f*cking way, and we need each other to get this job done. And of course I'm like, 'As soon as this job's over, I'm going to take you to jail, you know, you're a killer."
Filming for Headshot is scheduled to begin later this year in New Orleans, with Hill re-writing the script by Alessandro Camon (The Messenger). We'll keep an eye on this one, stay tuned!