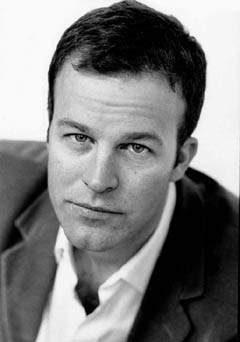 Thomas McCarthy joins John Cusack, Amanda Peet, Chiwetel Ejiofor, Thandie Newton, Danny Glover and Oliver Platt, taking a role in Roland Emmerich's "2012"
McCarthy will play the boyfriend of Peet, who is the ex-wife of Cusack's character.
"As an actor, I've never worked on anything with this scale before, and I always go see these movies," he said.
"And then there's the director part of me. I get really excited about working with directors like this, who do things that are so wildly different from me [as writer and director]. And he really is. He works on a totally different canvas."
McCarthy wrote and directed his second movie "The Visitor" (2007).
"As a writer-director I love to work with other writer-directors," he said. "It's such a bonus for me. I'm not only watching and observing, I'm involved in the process. It's cool luxury … I've only done two films, so there's still a lot to learn here."
McCarthy also will begin working on a new script that he intends to direct.
"2012" is set to shoot in August in Vancouver.