Movie News
Tim Burton Will NOT Direct Maleficent, David Yates Rumored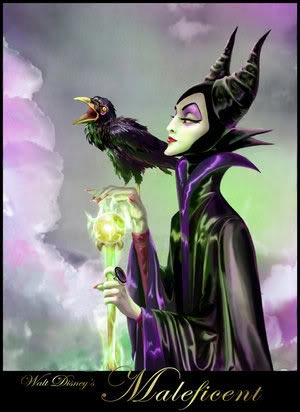 Tim Burton is one busy guy. So, don't expect him to direct that Maleficent project that we already wrote about few months ago!
We just learned that Burton is no longer attached to direct the Disney fantasy that would have teamed him with Angelina Jolie. And don't ask us why, because we have no idea.
We could only presume that Frankenweenie is one big, big project.
So, as you already know, Disney is developing Maleficent as a starring vehicle for Angelina Jolie, which is, according to THR, a live-action take on Sleeping Beauty, telling the fairy tale from the point of view of the evil witch who threatened to kill the princess.
Disney years ago put a name to the witch, who had gone anonymous in the various tellings. Since then, the green-skinned queen of evil who morphs into a dragon has become one of the most popular Disney villains of all time.
Burton's Alice in Wonderland collaborator Linda Woolverton, was hired to pen the script, so it was quite logical that Burton will actually accept to helm the project. But, according to the latest reports, one of the names that has now surfaced in the early search is David Yates, who helmed the past four Harry Potter movies.
As for Burton, he's now occupied with his feature-length stop-motion version of his 1984 short Frankenweenie, which is due for release on Oct. 5, 2012.
We'll keep an eye on Maleficent, so make sure you stay tuned for more updates!