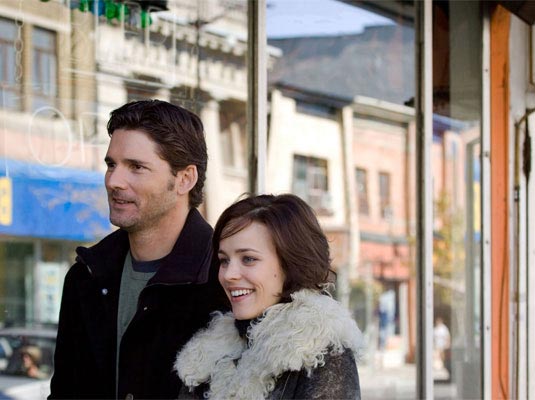 We have added the first long-awaited trailer for New Line Cinema's movie adaptation of the best selling Audrey Niffenegger novel, "The Time Travelers Wife". Along with the trailer, the poster has also appeared online.
The movie follows Henry DeTamble (Bana), a dashing, adventuresome librarian who travels involuntarily through time, and Clare Abshire (McAdams), an artist whose life takes a natural sequential course. Henry and Clare's passionate love affair endures across a sea of time and captures the two lovers in an impossibly romantic trap, and it is Audrey Niffenegger's cinematic storytelling that makes the novel's unconventional chronology so vibrantly triumphant.
Robert Schwentke (Tattoo, Flightplan, The Family Jewels) directed the film, stars Eric Bana, Rachel McAdams, Ron Livingston, Stephen Tobolowsky and Arliss Howard.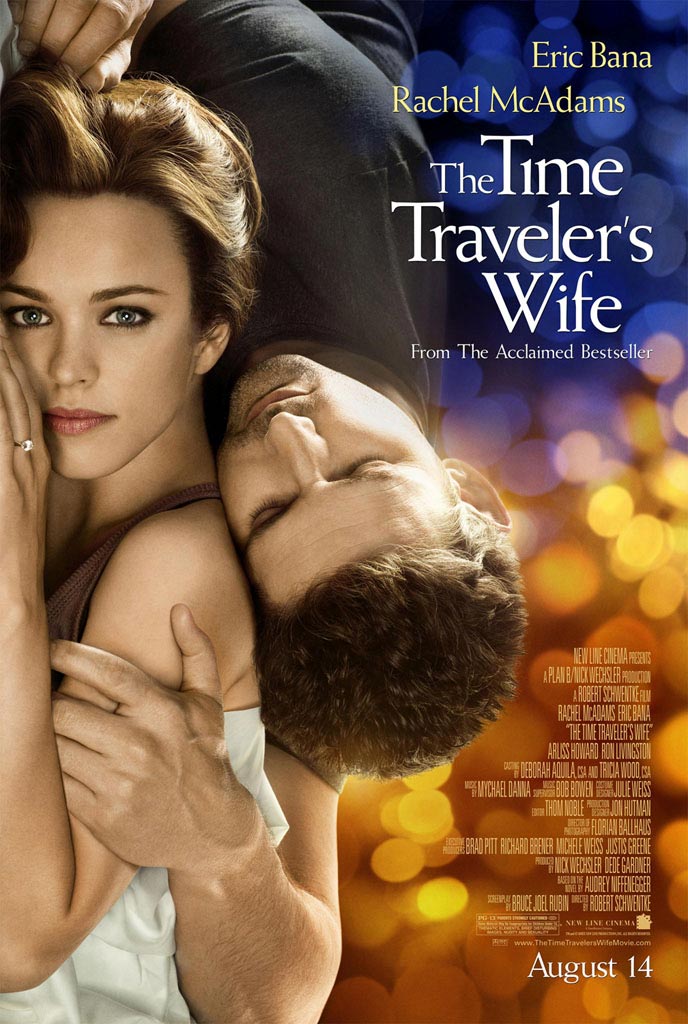 The Time Travelers Wife Poster
"The Time Traveler's Wife" opens August 14th, 2009.