Movie News
Tom Arnold Says True Lies 2 Might be Arnold Schwarzenegger's Next Movie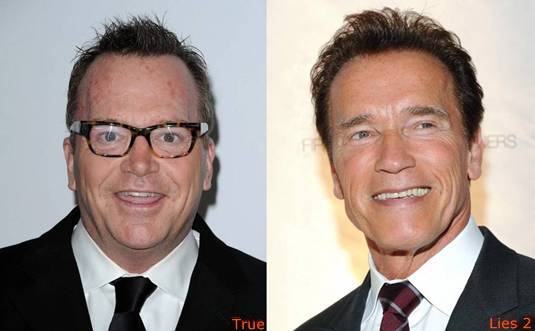 Arnold Schwarzenegger has allegedly enrolled for True Lies sequel — Schwarzenegger's co-star Tom Arnold has veiled True Lies 2 could possibly be Schwarzenegger's next movie after he handed over the Californian government. Arnold claimed to MovieWeb:
I have read a great True Lies 2 script, and I hope we are able to do it. Knock on wood. Arnold Schwarzenegger is excited. I am excited."
Tom Arnold hinted that he and the lead of The Terminator will work together. He more detailed,
A lot of people are sending him scripts now. He is carefully going through them, deciding what he wants to do. He wants to have some fun. He wants to do something that is worth his time, but fun. Hopefully, we can get this thing figured out. And we can get something on track. I am just waiting. I am following his lead."
James Cameron, director of original True Lies, would not direct the sequel, Arnold think that's obvious. He gave explanation,
There is a script that James Cameron and a guy named Jeff Eastin, who created the TV show White Collar, wrote. It is really great. Jim (Cameron) can't direct it. But he can produce it."
So, we might see Cameron backing of the project. Arnold isn't obsessed with it and believes there are other directors who can work on the film. That's what he said,
There is a list of really good directors. There have always been people who were interested in doing it. I let those guys handle that. I put in my two cents."
Obviously, Cameron can't direct because he's engaged to the Avatar sequels for the next few years, but his contribution as a producer would definitely be valuable.
Tom Arnold also said he threw Sylvester Stallone the idea of bringing back a bunch of the famous action movie associates for The Expendables 2, but that seems like even more of a vain hope than True Lies 2.You definitely have to take everything Arnold says with a pinch of salt.
Last we heard about True Lies 2, it was set up as a TV series that landed at ABC with Cameron producing, but you never know, if White Collar creator Jeff Eastin's screenplay gives it another hook beyond a husband and wife spy team, then it seems good.
After writing this optimistic quotes let's remind you of some scenes from True Lies (1994). [Source: MovieWeb]
[youtube]http://www.youtube.com/watch?v=3B7HG8_xbDw[/youtube]