Movie News
Tom Hardy Says His Bane Is So Evil He Would Shoot A Pregnant Woman?
Yeah, you're reading this correctly, Bane is one evil guy! We're here to talk about some new details about the upcoming The Dark Knight Rises and I know you're going to love what Tom Hardy just revealed about his character! So, we already know what director Christopher Nolan thinks of his villain – "he's a very different kind of villain than Batman has faced before in our films, and he's a great sort of movie monster, but with an incredible brain, and that was a side of him that hadn't been tapped before."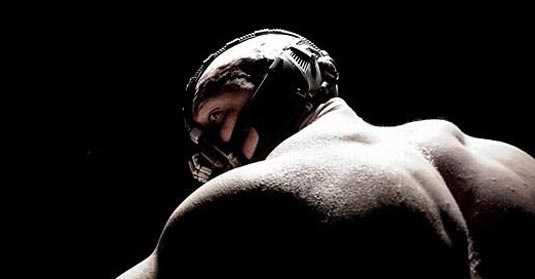 But, if you ask Tom Hardy for a little description, here's what he has to say about Bane: "If we're going to shoot somebody, shoot the pregnant woman or the old lady first. Make sure everybody stands up. And listens. He is a terrorist in his mentality as well as brutal action. So he's horrible. A really horrible piece of work." Yeah, that's exactly what Hardy revealed in an interview with Empire, and also added that the experience of shooting a punch up with the Caped Crusader with 1,000 extras was "overwhelming". As you all know The Dark Knight Rises opens on July 20th, 2012 and movie stars Christian Bale, Anne Hathaway, Joseph Gordon-Levitt, Gary Oldman, Morgan Freeman, Michael Caine, Juno Temple and Matthew Modine. Stay tuned for more updates!