Movie News
Tom Hollander Joins Ralph Fiennes' THE INVISIBLE WOMAN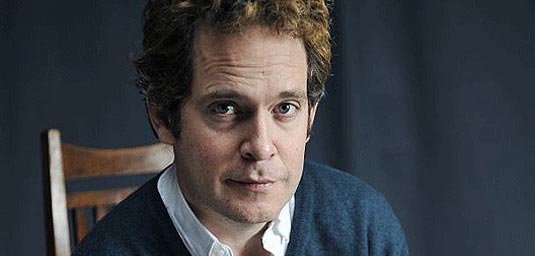 As we learned
Ralph Fiennes
is now definitely on board to direct and star in
The Invisible Woman
. The upcoming period drama will center on Charles Dickens' secret love affair with his mistress Ellen "Nelly" Ternan. So, the news is
Tom Hollander
is new member of the great cast which includes Fiennes as Dickens,
Felicity Jones
as Nelly and
Kristin Scott Thomas
as Dickens' long-suffering wife Catherine. Hollander (Hanna), will play Dickens' friend and frequent collaborator Wilkie Collins who co-wrote
The Frozen Deep
with Dickens as well as
A House to Let
and
The Haunted House
, two short stories, and it was on that production that Dickens first met Nelly, who was a theater actress. The script is written by
Shame
's writer
Abi Morgan
and is based on
Claire Tomalin
's book, first published in 1991.
Empire
reports what the the book and the film are about – Dickens' secret mistress Ellen "Nelly" Ternan and her airbrushing from his official history. "Ternan was a theatre actress (a year younger than Dickens' eldest daughter) with whom Dickens conducted an affair for the last thirteen years of his life. As a member of a less-than-respected profession, Nelly's social position was negligible, and Dickens went to inordinate lengths to keep the relationship out of the public eye. Exposure as Dickens' mistress would have brought the actress utter disgrace and ruin during his lifetime, but she did achieve some status after Dickens' death, despite their relationship having by then come to light." Shooting starts in April.