Movie News
Tomas Alfredson's Next is THE BROTHERS LIONHEART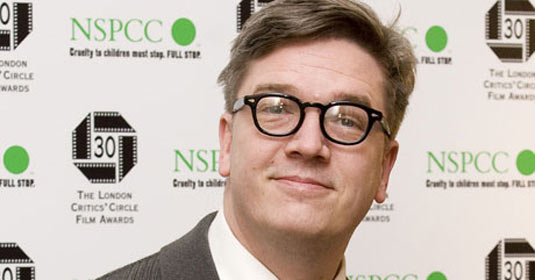 So, we finally know what Tomas Alfredson wants to do next.
Believe it or not, but Tinker Tailor Soldier Spy director plans to bring us an adaptation of Astrid Lindgren's book The Brothers Lionheart.
And yes, he's quite serious about this project, he already has all the rights, and producer Peter Pjodor Gustafsson on board for the whole thing.
Surprised or not, we're actually talking about the $30 million dollar movie that will center on two brothers who both die, but are reunited in the afterworld Nangijala that is under threat from cruel tyrant. As you probably know, Swedish children's fantasy book contains extremely dark themes for a children's book, which could be an interesting job for Alfredson.
Still, at this moment we have nothing official on whether he will actually direct the film, or just serve as the producer.
In case you're interested in more details, here's a little description of Lindgren's book:
Scotty's big brother Jonathan tells him about Nangiyala, a land on the other side of the stars, where you go after you die. Because Scotty is little and afraid and he's sick and soon he'll die.
"In Nangiyala you have adventures from morning to evening and at night, too. Because it's in Nangiyala that all sagas happen," Jonathan tells Scotty. It sounds so good that Scotty doesn't want to be without Jonathan in Nangiyala, where together they will become the Brothers Lionheart…
At the end, I will just remind you that this is not the first adaptation of the book. Olle Hellborn previously made it into the movie back in 1977.
Stay tuned for more updates on this one!