Movie News
Trachtenberg and Green to Join the Indie Dark Comedy Sexy Evil Genius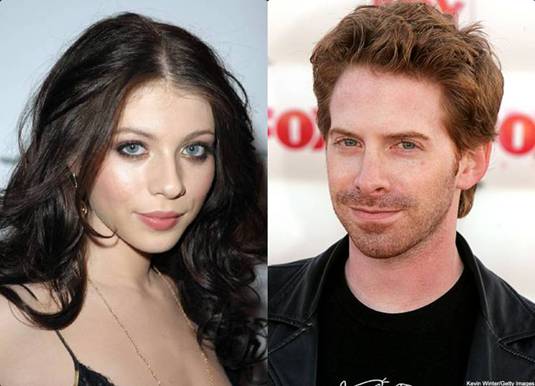 Michelle Trachtenberg and Seth Green, the Scooby Gang members from the Buffy the Vampire Slayer TV series, along William Baldwin and Harold Perrineau Jr. are joining Katee Sackhoff in dark comedy Sexy Evil Genius.
TV producer Shawn Piller (ABC Family's Greek series) is making his feature directorial debut. The script was penned by Scott Lew, a quadriplegic and wheelchair-bound man diagnosed with Lou Gehrig's Disease.
Indie pic's storyline follows an assorted group of strangers brought together in a downtown Los Angeles bar by Nikki (Sackhoff), a mutual ex-girlfriend and possibly insane young woman who's just got out of jail for killing her last ex-boyfriend. After Nikki arrives with her latest lover and fiancée, the morally-challenged lawyer who's been handling her case, her current and former lovers soon grasp they're all caught in one of her dazzling, deadly mind-games.
Sobini Films are producing Sexy Evil Genius.
As for Green, he's currently doing his voice acting work on Fox's Family Guy and Cartoon Network's Robot Chicken, which he also co-created.
Trachtenberg was last appeared in Relativity Media's '80s comedy Take Me Home Tonight and has a returning role on the CW's Gossip Girl, as well as Billy Baldwin.
Perrineau, the TV series Lost actor who recently starred in Ben Ketai's 30 Days of Night: Dark Days, will next be seen in Roger Donaldson's drama thriller Hungry Rabbit Jumps starring Nicolas Cage, Guy Pearce and January Jones.
Check both Trachtenberg and Green out in season nine opening trailer for Buffy the Vampire Slayer series.
[youtube]http://www.youtube.com/watch?v=uTR2XIAiWmA[/youtube]
Buffy the Vampire Slayer Season Nine Opening Credits