Movie Photos
Trailer for A FANTASTIC FEAR OF EVERYTHING Starring Simon Pegg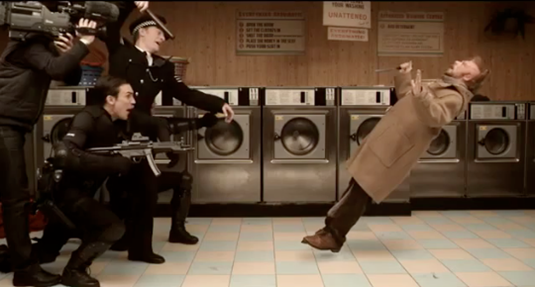 Simon Pegg is back, this time with an oddball tale A Fantastic Fear of Everything, a crazy-ass British flick, starring as Jack, a children's author who tries to switch careers and write a gruesome Victorian murder mystery.
The psycho comedy revolves around wide range of phobias that thrown Jack into horrifying nightmares where he's forced to confront his demons, which includes his love life, his laundromat, and a mysterious stop-motion animated hedgehog.
Being directed by the visual style directors Crispian Mills (former Kula Shaker frontman) and Chris Hopewell, the dark comedy FFE also stars Amara Karan, Clare Higgins, Sheridan Smith and Alan Drake.
A Fantastic Fear of Everything will be out on June 8th, 2012 in the U.K., but no U.S. date has been set yet.
Cheers to our Brit readers; trailer via Simon Pegg's Twitter feed for the rest of us.