Movie Photos
Transformers 3: Linkin Park's "Iridescent" Music Video and New Promo Image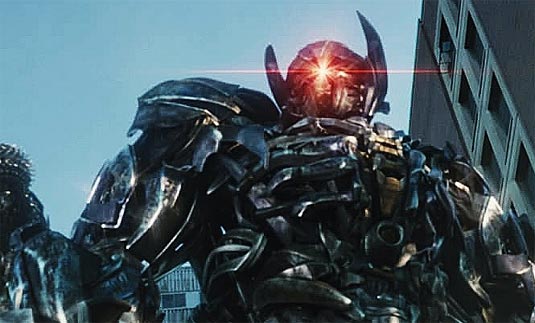 Linkin Park has unleashed on the band's YouTube page new music video for their single "Iridescent," which will be featured in the film Transformers: Dark of the Moon. The video also features new footage from the film.
This is the band's third single on a Transformers soundtrack after "What I've Done" and "New Divide," which appeared on the soundtracks for Transformers and Transformers: Revenge of the Fallen, respectively.
The new promo image has also arrived online and you can check them both out below.
The film is directed by Michael Bay. Starring Shia LaBeouf, Rosie Huntington-Whiteley, Josh Duhamel, Patrick Dempsey, John Malkovich, Ken Jeong, Frances McDormand, Alan Tudyk, Tyrese Gibson, John Turturro, Frank Welker, James Avery and Peter Cullen.
Transformers 3 opens in 3D, 2D and IMAX theaters on June 29.
[youtube]http://www.youtube.com/watch?v=xLYiIBCN9ec[/youtube]

Transformers 3 (2011) promo image