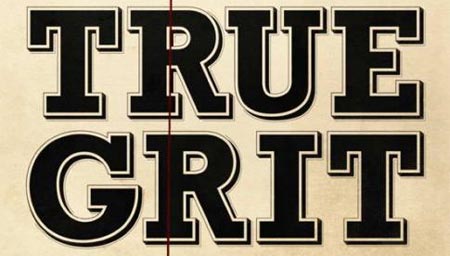 Paramount has released the first for the upcoming Coen brothers movie
True Gri
t. The film stars
Jeff Bridges,
Matt Damon
and
Josh Brolin
, with the story centering on a tough U.S. Marshal that helps a stubborn young woman track down her father's murderer. This is an adaptation of the 1968 novel and a remake of the 1969 film starring John Wayne. Fourteen-year-old Mattie Ross's (Steinfeld) father has been shot in cold blood by the coward Tom Chaney (Brolin), and she is determined to bring him to justice. Enlisting the help of a trigger-happy, drunken US Marshal, Rooster Cogburn (Bridges), she sets out with him — over his objections — to hunt down Chaney. Her father's blood demands that she pursue the criminal into Indian territory and find him before a Texas Ranger named LeBoeuf (Damon) catches him and brings him back to Texas for the murder of another man. If you haven't seen
True Grit teaser trailer
, check it out now! True Grit will be released to theaters on December 25, 2010.
True Grit Poster