Movie Photos
TWELVE YEARS A SLAVE Debuts First Official Photos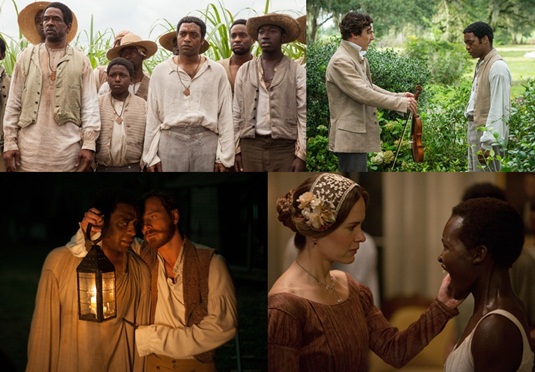 Fox searchlight has finally released the first official images from director
Steve McQueen
's highly anticipated
Twelve Years a Slave
, the film is based on the 1853 autobiography of Solomon Northrup.
Chiwetel Ejiofor
(Children of Men) plays Northup, a free, educated African-American living in New York City, but kidnapped in Washington City in 1841, and forced into slavery at a Louisiana cotton plantation until his rescue 12 years later. The slave narrative which gets an 'R' rating for: 'violence/cruelty, some nudity and brief sexuality' also stars an impressive cast that includes
Michael Fassbender, Benedict Cumberbatch, Paul Giamatti, Quvenzhane Wallis, Sarah Paulson, Paul Dano, Scoot McNairy, Garrett Dillahunt, Alfre Woodard, Dwight Henry, Michael K. Williams,
and
Brad Pitt
.
Twelve Years a Slave
was expected to be shown off at the Cannes Film Festival last month, but won't be seen until later in the year on December 27th, 2013. Perhaps we may be lucky to see it in Telluride, Venice, or Toronto International Film Festivals. Meanwhile, we're just a few days away from the release of the first teaser trailer for the upcoming historical drama film. Hit the jump to check out the new photos, courtesy of USA Today.