Movie News
Undercovers' Gugu Mbatha-Raw for Supporting Role in Supernatural Thriller Odd Tomas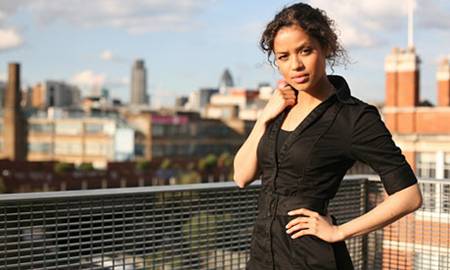 It is obvious that Stephen Sommers has not yet filled out the list of actors for his new thriller Odd Thomas. It's actually loaded with Gugu Mbatha-Raw for supporting role in a feature that is based on the adaptation of Dean Koontz's best-seller novel.
As already announced Anton Yelchin is in the role of the hero, short-order cook who meets a mysterious man endowed with the capacity to communicate with the dark forces. Addison Timlin starring his girlfriend, whose best friend Viola is the character played by newcomer Mbatha-Raw. Timlin is going to be a waitress, which raises two young girls whose mother died of drug-related causes.
The actor who is engaged before Mbatha-Raw is slapstick comedian Patton Oswalt, and he joined in the role of eccentric artists. Scream 4 star Nico Tortorella and Willem Dafoe, an actor from Spider Man 2002 are also in negotiations to join the cast. We also heard that Dafoe should play the local sheriff.
Stephen Sommers adapted the screenplay centered famous Dean Koontz's book. Fusion Films partners John Baldecchi and Howard Kaplan are producing alongside Sommers, who is apparently engaged several times to contribute to the achievement of this project. Odd Thomas is slated to begin production on the supernatural thriller next month in Santa Fe, N.M.
Mbatha-Raw was recently viewed on the J.J. Abrams-created NBC series Undercovers. Promising actress next stars in Universal's upcoming comedy-drama film Larry Crowne, playing an eccentric college student together with Tom Hanks' character. Besides, Hanks as well represents nearly all in the flick including directing, writing and producing matters.
Did I mention we are on Twitter ?