Movie News
Val Kilmer Toplines The First Ride Of Wyatt Earp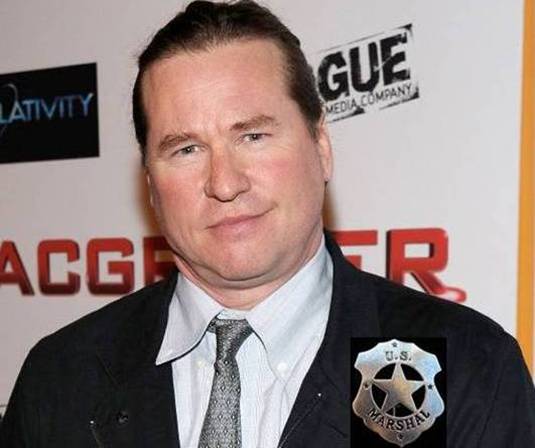 Val Kilmer will play the elderly Wyatt Earp in indie Western The First Ride of Wyatt Earp, which Michael Feifer is directing. The screenplay is penned by Darren Benjamin Shepherd and the flick is now in production in California. Barry Barnholtz and Jeffrey Schenck are producing through Hybrid banner, and Peter Sullivan is co-producing.
Val Kilmer has been involved in the Wyatt Earp story once before, playing Doc Holliday in Tombstone. He earlier played the title character in the TV movie Billy the Kid, so he is definitely not a newcomer to Western.
The storyline will be about a journalist interviewing a senior citizen Earp about his legendary days as a marshal in the Wild West and they'll show the story about his rounding up a posse to find the outlaw that mistakenly killed the woman he loved.
The reporter is Daniel Booko ( iCarly sitcom, Hannah Montana) and country music star Trace Adkins (The Lincoln Lawyer) plays his dad. Matt Dallas (Kyle XY) plays Bat Masterson, Wilson Bethel (Ryder Callahan on The Young and the Restless) plays Doc Holliday and the rest of the young casts are Steven Grayhm (Hellcats), Shawn Roberts (I Love You, Beth Cooper),  Scott Whyte (The Mighty Ducks movies) and Levi Fiehler (In the Moment). American Idol finalist Diane DeGarmo plays Earp's gunned down love interest.
Westerns don't usually do too well but, if done right, viewers respond. At this moment, with the success of True Grit and Rango, the indie The First Ride of Wyatt Earp is trying out that Young Guns playbook.
But Mike Feifer's credits don't inspire a lot of confidence: he is attached to a bunch of direct to video films about serial killers such as Ted Bundy, Ed Gein, and Dennis Rader, the BTK killer. He also helmed Abandoned, probably most famous for being Brittany Murphy's last movie. But everyone ought to have a chance to step up. Possibly Mike Feifer will be our huckleberry with this one.
Speaking of Val Kilmer, he recently wrapped filming on Francis Ford Coppola's Twixt Now and Sunrise and the interesting Deep in the Heart, coincidentally directed by Young Guns helmer Christopher Cain.
Source: Variety