Movie News
Vince Vaughn in David O. Russell's Old St. Louis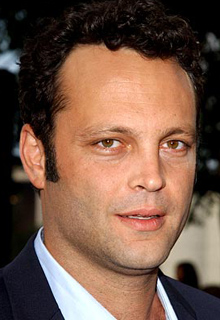 Director David O. Russell and Vince Vaughn will definitely team up for the upcoming project titled Old St. Louis, the story written by Russell, and produced by Vaughn and his sister Victoria.
We must agree that after a few years of comedies it would be interesting to see Vaughn jump into something that sounds like good family drama.
Old St. Louis is the story of a traveling salesman who has been an absentee father, and how his life changes when his daughter becomes part of his life.
Vaughn would play the salesman and it has been mentioned that Kick-Ass star Chloe Moretz could play the daughter.
Vaughn is currently on set with Ron Howard filming What You Don't Know along with Jennifer Connelly, Winona Ryder and Kevin James.
On the other hand, director Russell would like for Old St. Louis to be his follow-up to The Fighter (starring Mark Wahlberg, Christian Bale and Amy Adams).