Movie News
Vladimir Rajcic as Lead Male in Angelina Jolie Bosnian film?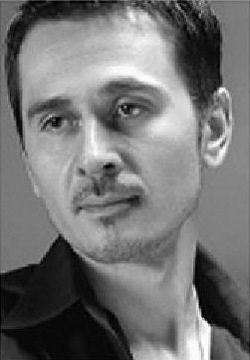 So, you already know that Angelina Jolie will shoot a movie in Serbia and the region, which will mark her directorial debut.
You also had a chance to read our reports about the cast, and that Jolie has promised to cast only actors from the region.
That cast already includes Rade Serbedzija and Zana Marjanovic, but no, we're not here to repeat all that, but to share the latest cast rumors with you.
Jolie's movie is actually "a love story set during the Bosnian war, and the film focuses on a Serbian man and a Bosnian woman who meet on the eve of the war and the effect the war has on their relationship."
Zana Marjanovic will portray above mentioned Bosnian woman, and now the biggest question is who will play her Serbian partner.
So we took a little peek at the Serbian press and according to their reports, we have a possible candidate for the role: Vladimir Rajcic.
He should play a Serb who falls in love with a Muslim, which he captured during the war in the Nineties.
"Rajcic has a good 'pedigree' as he worked in Serbia and in Los Angeles. Jolie also wrote the script and hers author's vision" sees Rajcic to be playing the character of the Serb Soldier.
Rajcic played in the film Serbian Scars with Michael Madsen, which he produced and wrote. The film was a big success and he also had several small roles in Hollywood films.
Last year Rajcic was one of the top contenders for Golden Globes.
Nothing is official yet, but as usual, we'll keep you updated!
[youtube]http://www.youtube.com/watch?v=sF0p2QF23-w[/youtube]
Serbian Scars Trailer