Movie News
Voltron Finally Coming Together After A Relative Turnaround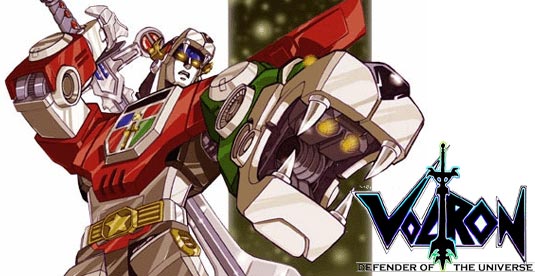 Twentieth Century Fox
has dropped its robot action movie
Voltron: Defender Of The Universe
, reports Variety but that doesn't necessarily mean the project is dead.
Ryan Kavanaugh
's financing and production venture
Relativity Media
is in negotiations to back the property, though on a more moderate budget, utilizing the type of cost-effective technology like Zack Snyder used in
300
.
Mark Gordon
(The Day After Tomorrow) and
Jordan Wynn
are still producers for the adaptation of the 1980's Japanese anime while Bryan Zuriff is still executive producing. A director is likely to be announced shortly to lead the film, based on Justin Marks' screenplay. For those who missed out on Voltron as a kid, Voltron is based on an animated Japanese series from the '80s that first debuted in America in 1984. Interest in the property was sparked following the box office success of Transformers last summer. Plot Concept: Marks' take is described as a post-apocalyptic tale set in New York City and Mexico, where five survivors of an alien attack band together and end up piloting the five lion-shaped robots that combine and form the massive sword-wielding Voltron that helps battle Earth's invaders.