Movie Trailers
Watch: Olivia Wilde Exclusive Strip Club Clip From BUTTER, Opening Tomorrow!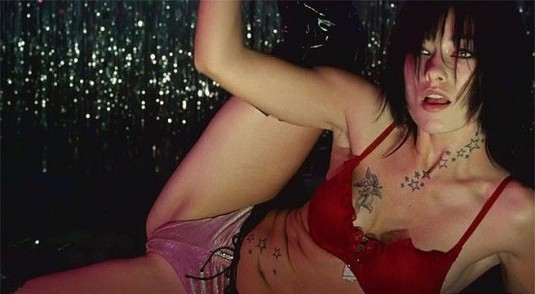 Watch but do not touch your screen!
I'm sure you're all interested in this update because of that
strip-club
part of our title. So let's get down to business! We have an exclusive clip from the
Butter
movie, which opens tomorrow in limited theaters, and
Olivia Wilde
in a strip club scene is only here to tease you
and unease you
, or whatever… I'm sure you'll enjoy!
Butter
comes from director
Jim Field Smith
, who tells us the story of competition at its most cut-throat! Who cares when we have all those great names involved in the whole thing? I mean, beside Wilde, this comedy also stars
Jennifer Garner
,
Ty Burrell
,
Hugh Jackman
,
Rob Corddry
,
Alicia Silverstone
,
Ashley Greene
, and
Yara Shahidi
. It centers on Laura Pickler, a woman who doesn't accept defeat lightly. That's why when her husband, 15-time winner of the town's butter carving competition, wants to step down, she takes it upon herself to win the championship title herself. And she'll do whatever it takes to save her family's reign in the spotlight, even if it means complete sabotage of her two biggest competitors – a 10-year-old foster child and husband's hard-living mistress. Let us know what you think about this new clip, and don't forget – tomorrow is the
B day
, 'cause
Butter
opens on October 5th, 2012.