Movie News
Watchmen's Jackie Earle Haley Set for Steven Spielberg's LINCOLN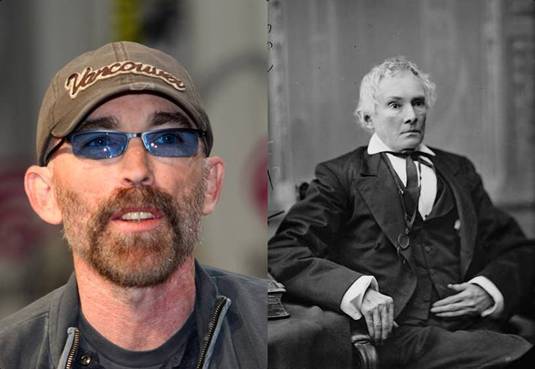 Oscar nominee Jackie Earle Haley has been cast in the role of Alexander Stephens, the Vice President of the Confederate States during the Civil War and a 'nemesis of Lincoln's slavery reform agenda.'
He joins a stellar cast including Daniel Day-Lewis as Abraham Lincoln, Sally Field as Mary Todd, with Tommy Lee Jones and Joseph Gordon-Levitt among the others.
Director Steven Spielberg spoke recently about some early details on the Lincoln project, including that they're 'only focusing in on the last four months of Abraham Lincoln's life.'
Additionally, he revealed that his version of the film is not a battlefield movie:
There are battles in it, and being in Virginia, we have access to those historic battlefields. It is really a movie about the great work Abraham Lincoln did in the last months of his life. We're basing it on Doris Kearns Goodwin's book, 'Team of Rivals.'
Spielberg also aims to release the film in 2012 after the Presidential election:
The movie will be purposely coming out after next year's election. I didn't want it to become political fodder.
Stephens is remembered for a villainous speech in which he said that slavery was the 'natural condition of blacks and the cornerstone of the Confederacy.'
Lincoln is set to begin filming this fall in Richmond, Virginia.
Haley, who recently played the role of Freddy Krueger in the A Nightmare on Elm Street remake, is confirmed to play the role of Willie Loomis in the 2012 film adaptation of Dark Shadows directed by Tim Burton.
Will we be getting the regular Jackie Earle Haley role in which Stevens is portrayed as a 'human rights' monster? We have to wait to see if that will be.
Check Haley out in video for Little Children that earned him an Academy Award nomination for Best Supporting Actor.
[youtube]http://www.youtube.com/watch?v=n61SHB0V_uI[/youtube]
Little Children (2006)
 Source: Deadline