Movie News
Weekend record for "Dark Knight" with $155.34M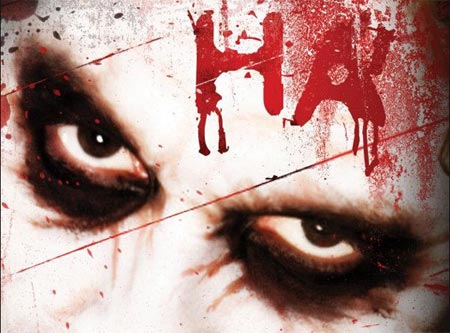 "The Dark Knight" took in a record $155.34 million in its first weekend, topping the previous best of $151.1 million for "Spider-Man 3" in May 2007 and pacing Hollywood to its biggest weekend ever, according to studio estimates Sunday.
"We knew it would be big, but we never expected to dominate the marketplace like we did," said Dan Fellman, head of distribution for Warner Bros., which released "The Dark Knight." The movie should shoot past the $200 million mark by the end of the week, he said. Hollywood set an overall revenue record of $253 million for a three-day weekend, beating the $218.4 million haul over the weekend of July 7, 2006, according to box-office tracker Media By Numbers. "This weekend is such a juggernaut," said Nikki Rocco, head of distribution for Universal, whose musical "
Mamma Mia!
" debuted at No. 2 with $27.6 million. The movie's release was preceded by months of buzz and speculation over the performance of the late Heath Ledger as the Joker, Batman's nemesis. Ledger, who died in January from an accidental prescription-drug overdose, played the Joker as a demonic presence, his performance prompting predictions that the role might earn him a posthumous Academy Award nomination. "The average opening gross of the last five Batman' movies is $47 million. This tripled that, and for a reason," said Paul Dergarabedian, president of Media By Numbers. "A big part of that was the Heath Ledger mystique and a phenomenal performance that absolutely deserves the excitement surrounding it." "The Dark Knight" reunites director Christopher Nolan with his "Batman Begins" star Christian Bale, whose vigilante crime-fighter is taunted and tested by Ledger's Joker as the villain unleashes violence and chaos on the city of Gotham. Overseas, "The Dark Knight" added $40 million in 20 countries where it began opening Wednesday, including Australia, Mexico and Brazil. The film opens in Great Britain this weekend and rolls out to most of the rest of the world over the next few weeks. "The Dark Knight," which cost $185 million to make, also broke the "Spider-Man 3" record for best debut in IMAX large-screen theaters with $6.2 million. "Spider-Man 3" opened with $4.7 million in IMAX cinemas. "Every single show is sold out," said Greg Foster, IMAX chairman and president. "We're adding shows as much as we can, but we're at 100 percent capacity." On opening day Friday, "The Dark Knight" also took in more money than previously counted, Fellman said. The film pulled in a record $67.85 million, up nearly $1.5 million from the studio's estimates a day earlier. The previous opening-day record also had been held by "Spider-Man 3" with $59.8 million. Women accounted for most of the audience for "Mamma Mia!", which Universal opened as counter-programming to the male-dominated audience for "The Dark Knight." Based on the stage musical set to the tunes of ABBA, "Mamma Mia!" features Meryl Streep, Pierce Brosnan, Colin Firth, Stellan Skarsgard, Julie Walters and Christine Baranski. The weekend's other new wide release, 20th Century Fox's animated family flick "Space Chimps," opened at No. 7 with $7.4 million. Estimated ticket sales for Friday through Sunday at U.S. and Canadian theaters, according to Media By Numbers LLC. Final figures will be released Monday.
"The Dark Knight," $155.34 million.
"Mamma Mia!", $27.6 million.
"Hancock," $14 million.
"Journey to the Center of the Earth," $11.9 million.
"Hellboy II: The Golden Army," $10 million.
"WALL-E," $9.8 million.
"Space Chimps," $7.4 million.
"Wanted," $5.1 million.
"Get Smart," $4.1 million.
"Kung Fu Panda," $1.8 million.