Movie News
Wes Anderson's THE GRAND BUDAPEST HOTEL Tease by Jude Law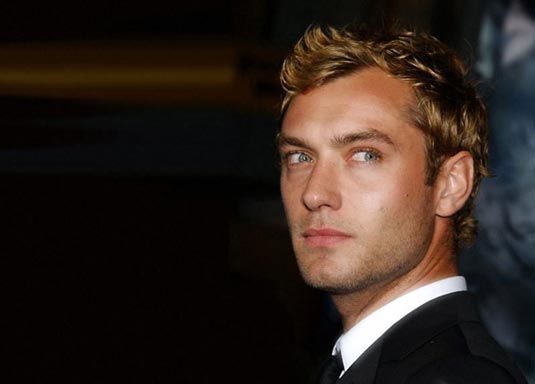 Like him or not, you can be sure that some things you can definitely expect from
Wes Anderson
movies: quirky characters, deadpan dialogue, vivid color pallets, and nostalgic and dreamy soundtracks. However, the plot details from one movie to the next are impossible to predict. He's gone from a heist narrative to a love triangle tale to a family saga, high-seas adventure, India roadtrip story, mid-life crisis cartoon, and first love romance. So when it comes to what we should expect out of his next venture, titled
The Grand Budapest Hotel
, we're admittedly at a loss. Details on the film are under wraps, but we do know it's a comedy that stars
Ralph Fiennes
as an unflappable concierge. Anderson himself dropped some hints, sharing that it would "mostly" be set 85 years ago and that it is inspired by the films of Ernst Lubitsch and Billy Wilder. And now
Jude Law
, a newcomer to Anderson's growing cast, has revealed some new information on this mysterious movie. The Grand Budapest Hotel is now in production in Germany, and Law, having recently wrapped on his five days of shooting, described his role as "tiny tiny," in an interview with
The Playlist
. But this is by no means a complaint. As an admitted "huge fan" of Anderson's works, Law spurted, "it was really, really wonderful to be on one of his projects." He then went on to talk about the film's setting. Based on the aforementioned comments from Anderson, we'd expected the movie to be set in the late 1920s; however, Law corrects that misconception, clearly stating,
"It's mostly set in the '30s," before adding the curious note, "and my segment's set in the '60s."
Law gave no further clues about the movie's plot or his character, and so we're left to wonder what this all means. Of course, Anderson's (and Law's) involvement is enough for us to be interested in The Grand Budapest Hotel. And our expectations are high, considering his cast includes such A-lister names as
Bill Murray
,
Owen Wilson
,
Jason Schwartzman
,
Tilda Swinton
,
Jeff Goldblum
,
Edward Norton
,
Adrien Brody
,
Harvey Keitel
and
Willem Dafoe
, as well as newcomers to the auteur's romantic aesthetic like Law,
Saoirse Ronan
, and
Mathieu Amalric
. The only downside as far as we see is that this curious comedy isn't expected to hit the theaters until 2014, so stay tuned for updates!
Corinthia Grand Hotel Royal, Budapest