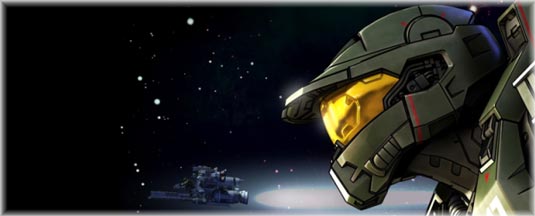 We recently reported about another project that could have been great (and was, in all but one man's vision) if realised, so when I came across this piece of news, well, sounding a piece of my mind on it was inevitable. A couple of days ago I came across it on Wired, reason being the new published book by writer Jamie Russell,
Generation Xbox: How Videogames Invaded Hollywood
(also available on Wired). According to the writer, it had an excellent backing-up – the script, two major Hollywood studios and even support of all-hail-
Lord of the Rings
-director
Peter Jackson
. So everything seemed like ready and waiting for the kick-start, but in vain, since the green light never came – blame goes to Microsoft.  As he states in his new book, the project fell apart because Microsoft was unfamiliar with the tacky world of Hollywood movies. As Russell writes in this excerpt from the book, Microsoft haughtily entered the negotiations thinking that everyone must play by their rules – result being too much strain on the
Halo
deal. They were aggressive in pursuing the idea of taking Halo to the big screen, one of the reasons being that it would have been their first attempt of turning their product into a theatrical event. Another reason was that the games, developed by Bungie Studios, were perfect blockbuster material: intense sci-fi shooting scenes with rich mythology and storyline, and of course, a dedicated fanbase counting millions.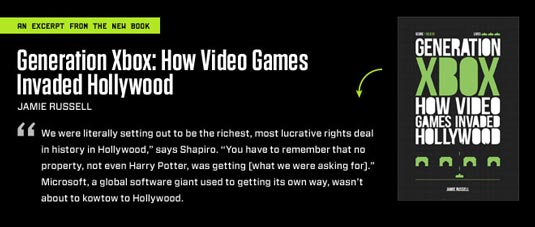 Combined sales of the first two Halo games grossed in excess of $600 million over four years, selling more than 13 million pieces, which was big money even in movie industry terms. Microsoft was already seeing heaps of money from the deal, and tried to pull the
Day After Tomorrow
'stunt' (the story Larry Shapiro told them upon arriving at the CAA premises) – they wanted to be able to dictate the terms in spite of being noobies in the world of showbiz. "We were literally setting out to be the richest, most lucrative rights deal in history in Hollywood," says Shapiro. "You have to remember that no property, not even
Harry Potter
, was getting what we were asking for." According to Variety, Microsoft wanted $10 million against 15% of the box office gross, in addition to a $75 million "below-the-line" budget and fast-tracked production. And those were big demands, especially when having in mind that movies based on videogames were still 'floating along shore' of respectability at the time. Long story short, most of the studios who read the Halo screenplay passed immediately. Only two had left in the game – Fox and Universal, and Microsoft had hoped to use one to leverage off the other, but that was exactly what they shouldn't have done – where the fact that they were Hollywood noobs came to light. Because Hollywood simply does not function the way videogames industry does, what they got was the loss of that leverage – Fox and Universal representatives talked with each other and got to the partnership where Universal would take U.S. domestic coverage and Fox would get foreign. "When the videogame industry talks to people they do it open-kimono and they expect the same transparency back," says Blindlight's Lev Chapelsky. "Hollywood doesn't function that way, they dance and they sing and they play games and go through their ritual haggling. To somebody who's not accustomed to that, it can be insulting." What ultimately killed the Halo movie was money. "Microsoft's unwillingness to reduce their deal killed the deal," says Shapiro. "Their unwillingness to reduce their gross in the deal meant it got too top-heavy. That movie could have been Avatar." The failure of the Halo movie remains a potent illustration of the gulf that still lies between Hollywood and the videogame business. It should have been the deal of the century, instead it became the one that got away. Dissapointingly, once again fans were being used only in the process of calculating money, and not a single thought of them when cancelling the deal. If this made you curious, you can read the entire story
here
.