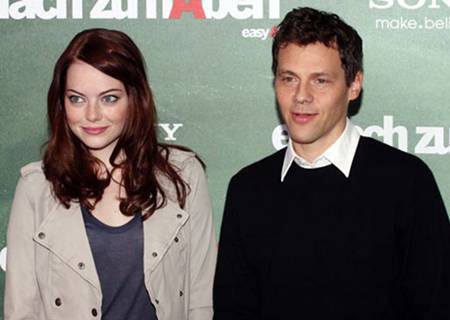 Will Gluck first feature effort was the teen comedy film Fired Up. His next film, another teen comedy, Easy A, earned him many nominations including Golden Globe Award for Emma Stone. His latest project, rom-com Friends with Benefits was released on July 22nd, 2011 and now comes word that prolific television director has signed on to direct and produce the big-screen project called Secretaries Day.
Plot details are being kept under wraps, but Secretaries Day is said to be an action comedy. Sony Pictures has bought a spec script from Drew Pearce, who has been too busy to eat lunch writing Iron Man 3 for Marvel and Sherlock Holmes 3 for Warner Bros. Pearce also did some work on Guillermo del Toro's alien-invasion film Pacific Rim.
Gluck, a New York native, honed his skills during more than a decade in television, working for such vets as Mitch Hurwitz (Arrested Development) and Darren Star (Sex and the City). He is currently developing Sex on the Moon at Columbia Pictures and has signed a two-year development and production deal for film and television with Sony Pictures.
According to Culpepper, the worlds Gluck creates in his movies — places populated with bright blue skies and rat-a-tat dialogue — as "a hyper reality, where real characters deliver clever witticisms. Even the most supporting roles are fully developed characters."
Are you a fan of Gluck? Check out the trailer below:
[youtube]http://www.youtube.com/watch?v=firIlGzyEnI[/youtube]
Friends with Benefits – Trailer