Movie News
Will X-MEN: DAYS OF FUTURE PAST Have the Past and Future Xaviers Meet?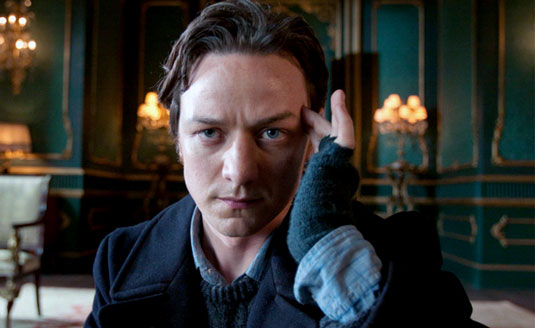 With
Bryan Singer
helming
X-Men: Days of Future Past
, the prospect of seeing both young and old versions of our favorite heroes in one movie is very exciting. However, as
James McAvoy
, who plays the young Charles Xavier, revealed earlier this week, he probably won't be working directly with
Patrick Stewart
in the upcoming sequel: "It'll be cool, but I don't think we get any scenes together, sadly," McAvoy told
Empire
. "I don't think there's any future self talking to past self." Unlike many of his co-stars, McAvoy has been keeping a pretty low profile since X-Men: First Class. For him, though, that isn't a problem. In fact, his role as Charles Xavier has already afforded him many great parts in smaller projects, like Welcome to the Punch. "Having an X-Men in your back pocket, which hopefully will go for three movies, it makes you go, 'Right, it doesn't matter if I make 14 films that nobody sees… because in two years' time I'll make another X-Men,'" he says. "Meanwhile, Fox are thinking, 'Why isn't this [frick]er out there building his profile so he can make us more money on the second X-Men?' But that's their fault for hiring me!" That said, it's worth noting that McAvoy is currently eyeing the lead role in Relativity's The Crow remake. X-Men: Days of Future Past is set for July 17th, 2014 release, and it also stars
Hugh Jackman
,
Ellen Page
,
Ian McKellen
,
Nicholas Hoult
,
Michael Fassbender
,
Anna Paquin
,
Jennifer Lawrence
,
Peter Dinklage
and others.
Source:
CBM