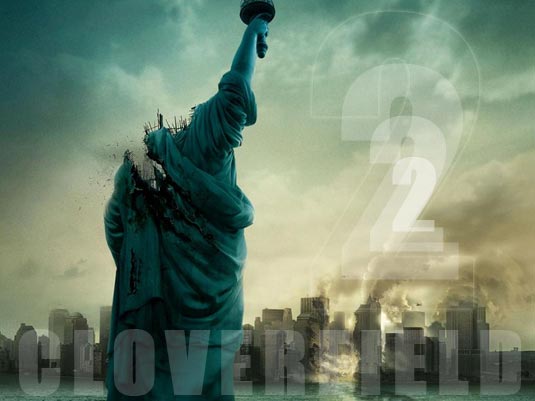 A new
Star Trek
trailer was debuted by
J.J. Abrams
at
Wondercon 2009
and he also updated
Cloverfield 2
. He said they have an idea that they're working on right now that would be "pretty sweet." It's something "connected to Cloverfield," but it sounded like it's not necessarily a straight-up sequel. Abrams actually said a lot of important things, so here's his full response to the question yesterday:
"We're actually working on an idea right now," Abrams told the packed crowd. "The key obviously at doing any kind of sequel, certainly this film included, is that it better not be a business decision. If you're going to do something, it should be because you're really inspired to do it. It doesn't really have to mean anything, doesn't mean it will work, but it means we did it because we cared, not because we thought we could get the bucks. We have an idea that we thought was pretty cool that we're playing with, which means there will be something that's connected to 'Cloverfield,' but I hope it happens sooner than later because the idea is pretty sweet."
Produced on a budget of $25 million, "Cloverfield" had a $40 million opening weekend in mid-January of 2008. The film's plot revolved an attack on New York City by a large creature capable of mass carnage and decapitating the Statue of Liberty. Shot documentary-style with an assortment of familiar faces and TV veterans, the film rode a savvy viral ad campaign to $170 million worldwide. [youtube]http://www.youtube.com/watch?v=xeiUviJ3S7A[/youtube]
Click to see First Cloverfield 2 Photos?