Movie Photos
WORLD WAR Z: New Poster and Photos with Brad Pitt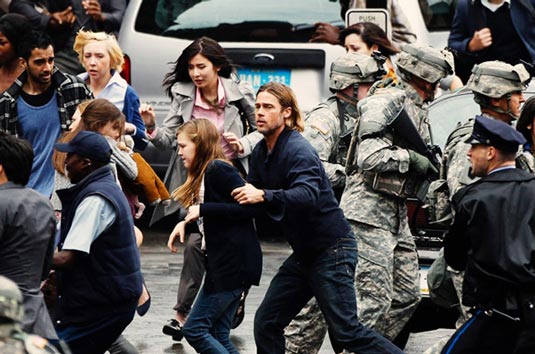 The latest poster for Marc Forster's World War Z, in which Brad Pitt surveys the destruction below from a rooftop (which is a slight variant on the one-sheet released last month), has hit the web. In addition, we have seven new photos for you to check out:
World War Z is a thriller set in a world overrun by zombies, with U.N. employee Gerry Lane (played by Pitt) trying to figure out how to stop this worldwide epidemic.
World War Z comes to theaters on June 21st, 2013 and also stars Mireille Enos, James Badge Dale, Eric West, Matthew Fox, David Morse, Julian Seager and Michiel Huisman.