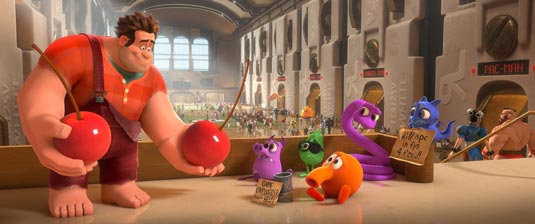 Here we have the first TV spot for the new Disney's animated feature,
Wreck-it-Ralph
, about a bad guy from an arcade game having it enough after 30 years, and who decides to start over with his life, but this time as a good one. Take a look at the spot below: [youtube]http://youtu.be/i0q5h7A7OTw[/youtube] This is one of Disney's cartoons I am rarely (lately) hyped about, because I really missed them having a message/point for the kids (as some of them used to have, when
I
was a kid, too). Directed by
Rich Moore
on a scenario written by Phil Johnston and Jennifer Lee, Wreck-it-Ralph hits the theaters on November 2nd, 2012. It stars the voices of
Alan Tudyk
,
John C. Reilly
,
Jane Lynch
,
Ed O'Neill
,
Sarah Silverman
and others.