Movie News
X-MEN: DAYS OF FUTURE PAST May Continue Without January Jones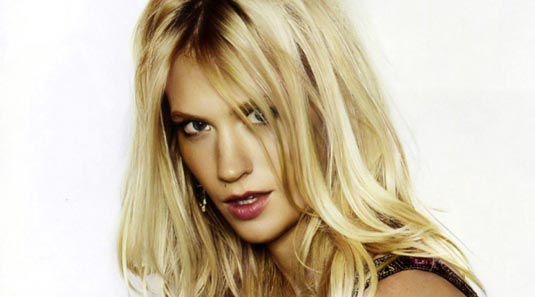 Ever since the announcement of
X-Men: Days of Future Past
, the cast has only grown, but now it seems there's one character that just might not be returning.
January Jones
, who played Emma Frost in X-Men: First Class, said she doesn't know anything about the film in an interview with
Collider
. "I don't know that I'm in it, I don't think Emma's in this one. Well they haven't told me if I am (laughs). I wouldn't put it past them though, I got the script for the first one on the airplane on the way there. It's called Days of Future Past I think, and I think it's more about James [McAvoy] and Michael [Fassbender] and then Patrick [Stewart] and Ian [McKellan], and I think it's gonna go back and forth with those so I don't think Emma's in those bits. I don't know, I really don't know." As Ms. Jones said,
Ian McKellen
,
Patrick Stewart
,
James McAvoy
and
Michael Fassbender
are all confirmed to return for the film, along with
Jennifer Lawrence
,
Nicholas Hoult
, and
Hugh Jackman
. X-Men and X-Men 2 director
Bryan Singer
also returns behind the camera. Scheduled for release on July 18th, 2014, X-Men: Days of Future Past features a script by Simon Kinberg and is said to be inspired Chris Claremont and John Byrne's comic book storyline that ran in "Uncanny X-Men" #141 and 142 back in 1981. "Days of Future Past" was first arc that introduced the idea of an alternate future for Marvel's mutants that grew out of the Brotherhood of Evil Mutants killing an important senator, leading to a future where all mutants are hunted by Sentinels. It was also featured in 1992's X-Men: The Animated Series that ran for five seasons.