Movie News
X-MEN: DAYS OF FUTURE PAST: Will Apocalypse Make an Appearance?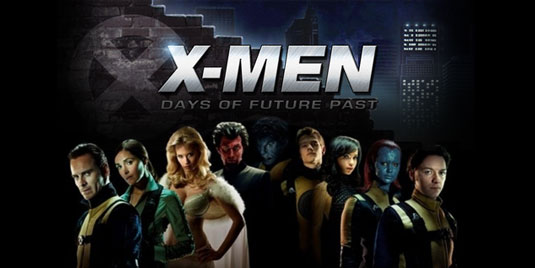 Excitement continues to build up for details concerning
Bryan Singer
's return to the X-Men franchise,
X-Men: Days of Future Past
. As the latest casting news confirms fan favorite characters from prior X-Men movies involvement and the addition of
Peter Dinklage
and
Omar Sy
to the cast, fans now turn their thoughts to which villain or villains might take part in the storyline. We know we're going to get Sentinels and some Brotherhood of Evil Mutants mixing it up with our favorite X-Men, but what about Apocalypse?
Bleeding Cool
chatted with Singer the other day and revealed the following:
"The movie is about destiny. What is your fate? What were you supposed to do, what should you have done when you were younger? What didn't you do that would have made for a better future? And what if you could go back and change that. I think I've got the time travel – I don't really want to call it time travel, but for want of a better word, time travel figured out. I pitched it to James Cameron and he signed off on it."
The topic turned to Apocalypse and Singer nervously said:
"I can't tell you…"
Asked if realizing the character of Apocalypse would require performance capture, he also answered:
"This is how it gets started, when somebody starts piecing the little bits together…"
These days everyone in Hollywood is walking the tightrope of publicity and trying to keep what they can under wraps in hopes of surprising fans (which totally pisses off some of them), but if Apocalypse is going to appear, it would really make sense that Dinklage or Sy might be playing the role. Singer has gone on the record saying that Dinklage won't be a CGI character, but that hasn't stopped fans from speculating what that might look like. Here's how one of them imagines Dinklage as Apocalypse:
What do you think? X-Men: Days of Future Past opens on July 18th, 2013 and stars
Hugh Jackman
,
Halle Berry
,
Ian McKellen
,
Patrick Stewart
,
Anna Paquin
,
Shawn Ashmore
,
Ellen Page
,
Michael Fassbender
,
Nicholas Hoult
,
Jennifer Lawrence
and
James McAvoy
. I'm also curious as to why we haven't heard a bit about
Rebecca Romijn
(what happened with
Stamos
?) returning… I mean, she DID play Mystique, and adult Mystique also appears in the Days of Future Past story arc…