Movie News
Xavier Samuel Joins Sam Worthington for DRIFT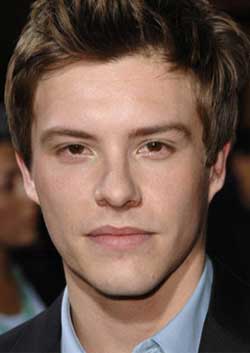 Here's an interesting project, guys! So, we're here today to continue our little chat about the upcoming 70′s surfer action project titled Drift.
As we previously reported, Sam Worthington is already on board, and Myles Pollard is also expected to star in the whole thing.
But, we've just learned that Xavier Samuel, The Twilight Saga: Eclipse villain, has joined the project as well.
Drift comes from directors Ben Nott and Morgan O'Neill, and is already being described as the first character-driven action movie set in the surfing world since Kathryn Bigelow's Point Break, and will follow two brothers as they battle killer waves, conservative society and ruthless bikers to kick-start the modern surf industry.
Sam Worthington is set to play a photographer and journalist who plays a major role in the brother's rise while Xavier Samuel and Myles Pollard are rumored for the roles of the brothers – Jimmy and Andy.
Here's the synopsis part:
"Australia, 1970s. The Fisher brothers, Andy (28) and Jimmy (22), have one great passion: riding big waves. As kids, their mother escaped from Sydney to Margaret River, a sleepy coastal town with some of the world's most challenging and dangerous waves. For the next 12 years, the boys perfected their surfing skills, always searching for the perfect ride. Free-spirited Jimmy is a gifted surfer and innovator but he starts to slip toward a life of crime to help the family out of debt. Andy makes a big decision.
Quitting a stable job, he bets on Jimmy's surf inventions and his own business skills and launches a backyard surf gear business. They rethink board design, craft homemade wetsuits and sell their merchandise out of their van. Encouraged by their new friends, travelling bohemian surf photographer and filmmaker JB (Worthington) and his gorgeous Hawaiian surfer companion, Lani, who stirs the two brothers' hearts, they start to seek ways to expand. After they get mixed up with a local drug dealer, it looks like everything they built up, will be ruined…"
Production on Drift is scheduled to begin next year in West Australia. We'll keep an eye on it, so make sure to stay tuned!