Movie News
X-MEN: DAYS OF FUTURE PAST Adds Evan Peters As Quicksilver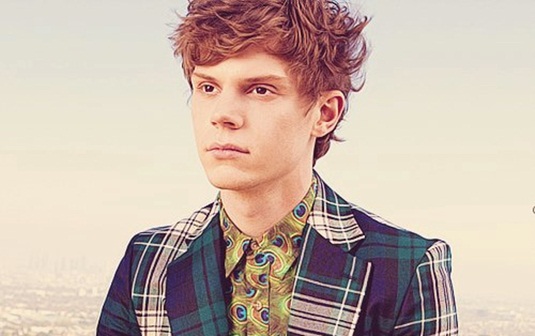 Quicksilver
a.k.a.
Pietro Maximoff
who along with his sister
Scarlet Witch
will be joining the team in the upcoming
Avengers
sequel is also going to be appearing in
X-Men: Days of Future Past
, which is currently filming! Director
Bryan Singer
who quickly became a social media mastermind has revealed, broke the news via his
Twitter feed
that
Evan Peters
will be joining the film as Quiksilver, the super-fast son of Magneto. https://twitter.com/BryanSinger/status/337643722953080832 Fox would get to use Quicksilver as a younger character, while Marvel Studios could use an older, more adult version. However, both studios possess the right to include Quicksilver and Scarlet Witch in their feature films, but Marvel doesn't have the rights to
X-Men
so they can't mention the fact that Magneto is Quicksilver's father, and Fox doesn't have the rights to
The Avengers
so they can't refer to the fact that sparks flying between Quicksilver and Tony Stark.
X-Men: Days of Future Past
opens on July 18th, 2014, and
The Avengers 2
, meanwhile, is scheduled for release on May 1st, 2015. The film, based on the comic book storyline '
Days of Future Past
' already stars
Ian McKellen, Hugh Jackman, Patrick Stewart, James McAvoy, Jennifer Lawrence, Michael Fassbender, Anna Paquin, Ellen Page, Shawn Ashmore, Peter Dinklage, Omar Sy, Halle Berry, Daniel Cudmore, Fan Bingbing
and
Boo Boo Stewart
. Evan Peters is best known as Todd, one of Dave's friends in
Kick-Ass
or as Tate Langdon in the FX television anthology series '
American Horror Story
'.