Movie News
Zack Snyder Refutes Report He's Developing a STAR WARS Film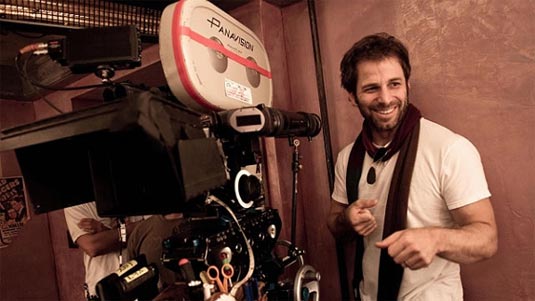 New York magazine's Vulture blog reported on Monday that Zack Snyder, director of the upcoming Man of Steel, as well as 300 and Watchmen, is developing a Star Wars movie. According to the site, the feature would not be part of the planned 'numbered trilogy' but would be an offshoot, and in the style of the Japanese classic The Seven Samurai, to boot. But, in an exclusive statement to THR, Snyder's representative rebutted a report claiming he's going to a galaxy far, far away:
"While he is super-flattered because he is a huge fan, Zack is not involved in any way with the new Star Wars. He is currently in post on his two films, Man of Steel and 300: Battle of Artemisia."
That means he WON'T be taking part in neither Episode VII, VIII or IX nor any offshoot movies, the representative confirms. The idea of Snyder undertaking a Star Wars project isn't far-fetched, and was even quite alluring for the fans. Lucasfilm IS scouring for a filmmaker to take on the new trilogy, which is being written by Michael Arndt. Directors, ranging from J.J. Abrams to Matthew Vaughn have surfaced as possible (or fan-dreamed) contenders. Lawrence Kasdan, who wrote 1980's The Empire Strikes Back, and Simon Kinberg (X-Men: First Class) are two writers making stories that will be basis for shoot-offs from the numbered movies. Snyder is already too busy with his own projects – in active development on his schedule is the war drama The Last Photograph. So, I'm sorry to disappoint you, fellows, yet another one's definitely crossed off the list as well.