Zack Snyder
, the director of
300
, has revealed that he and
Kurt Johnstad
have begun writing the script for
Xerxes
, which Snyder says is neither a sequel nor a prequel, saying: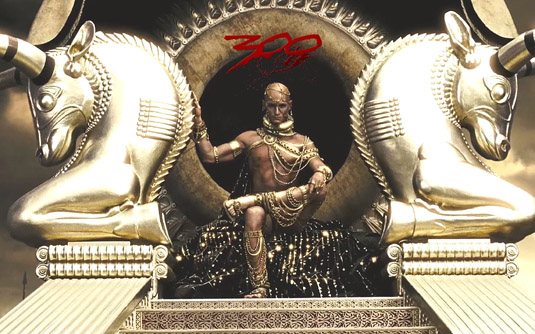 "We closed the writing deal on Xerxes. We started writing about a week ago. So we're doing it. It's happening." So, as you see, things are moving forward, and yes, finally we have something official to share with you, guys! Check out the rest of this report for more details… So, we already had a chance to hear from
Frank Miller
that the story of Xerxes is a larger, more expansive, more complex story than 300. Snyder also said that that the film wouldn't just be more of the same. Whereas 300 was about getting "a chance to fight alongside a super warrior," Xerxes is "much more about the everyman," and revealed that: "This movie will follow Themistocles and the Battle of Artemisium, which coincidentally happens on the exact same three days as the Battle of Thermopylae, which was the basis of 300. This one starts off with a quick retelling of the why of the Persian wars. It starts off at the Battle of Marathon and then it goes back to Themistocles finding out that Persians are invading again. And off we go over to learn a little bit about why Xerxes is the way he is." Although Zach Snyder is not yet attached to direct the whole thing, it's quite impossible to imagine anyone else on that place. He, on the other hand, said that: "It's really going to depend on what the studio wants to do and what we do when we finish; I don't have a directing deal in place but we are writing it, so call it intent. If there was a crime they could probably convict me". With every new info about
Xerxes
we'll be back!