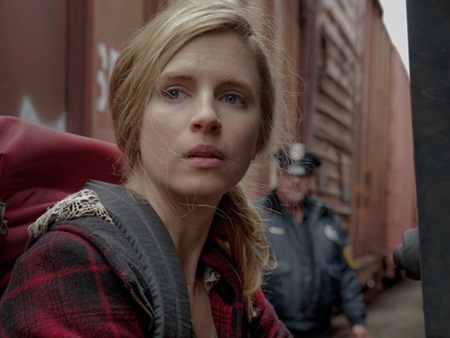 Director/writer Zal Batmanglij, teams up with The Sound Of My Voice co-writer and actor Brit Marling to bring seemingly mysterious and thrilling film The East, which speaks the discontent of our generation and how we're dealing with the issues that permeate our society.
Five new stills from the film that took goodwill from Sundance this year have arrived (below).
The film, which aims for an early summer release, follows Sarah (Marling), a young ex-FBI agent now working for an elite private intelligence firm who is hired to infiltrate an anarchist collective that is rumored to be attacking big corporate CEOs and forcing them to come in contact with the harm they've inflicted on the masses. But in her time spent with the collective known as The East, her beliefs begin to waver as she starts to sympathize with the group's leaders and opens her eyes to the wrong doings that so easily go unnoticed.
We previously shared trailer and poster and now we have some photos that give you a deeper look at the cast, which also features Alexander Skarsgard, Ellen Page, and Shiloh Fernandez.
Take a look below and get excited for The East, due May 31st, 2013 via Fox Searchlight.