Movie News
Zhang Ziyi as Mulan, Jan de Bont to Direct
Jan de Bont
(Speed director), will be in charge for the upcoming live-action version of
Mulan
, based on an original 6th century poem.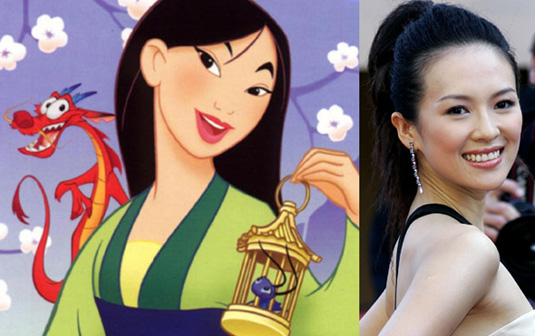 And, lovely
Zhang Ziyi
, that we all remember from titles like
Crouching Tiger Hidden Dragon
, will be starring in the title role of Mulan. Sounds perfect? Mulan is the story of the legendary heroine/soldier who joins an all-male army. We're all familiar with the character from the Disney animated film of the same name that was released back in 1998. As we said, the story dates back to the 6th century, although it has been set in a variety of different time periods. What can we expect from this new De Bont's version? We have no idea, but we know that John Blickstead is writing the screenplay for the new film production of the Chinese Joan of Arc story. As for the Zhang, here's what the executive producer Jeffrey Chan of Bona International had to say: "We're absolutely thrilled to be able to work with Jan and Ziyi to turn the Chinese legend of Mulan into a top-notch live-action movie for a worldwide audience." She is definitely one of China's biggest actresses and is best known for her roles in already mentioned Oscar-winning Crouching Tiger, the Palme d'Or-nominated "
2046
", and the Oscar-nominated film
Hero
, the largest-grossing Chinese film export of all time.
Mulan
is set to begin filming this fall in Shanghai with no date set for release yet, but, as usual, with every new information about this project we'll be right back!