Movie News
ZOMBIELAND TV Series Trailer and First Episode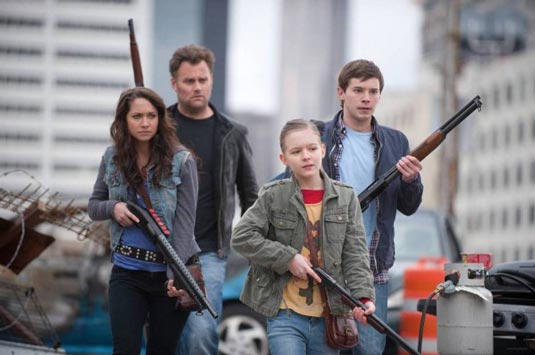 Amazon has released the first trailer for their new Zombieland TV show, and the first full episode has been released online, as well, so if you liked the trailer below, you can click here to watch the pilot: The series features the original characters from the movie that include Little Rock (Izabela Vidovic), Tallahassee (Kirk Ward), Wichita (Maiara Walsh) and Columbus (Tyler Ross), as they try to survive the crazy zombie apocalypse in which they live. The logline for the series says,
Adding new members to your post-apocalyptic 'family' isn't as easy as it sounds. But at least sometimes you get pie.
The story is basically the same as the movie, and finds four survivors outwitting zombies and searching for a place to call home. Creator Paul Wernick said in a previous statement,
"Zombieland will strive to break the rules—action, adventure, thrills, chills and laughs and all packed into a half hour format. This is not your average show but Amazon is not your average network."
It looks like it could be a fun series to watch, if you can overcome the weirdness of seeing different actors in the roles.