Here's a poster for Agnieszka Wojtowicz's feature film debut, "After.Life," which stars Liam Neeson, Christina Ricci, Alfred Molina, Justin Long, Josh Charles and Chandler Canterbury.
Co-written by Agnieszka and Paul Vosloo, the story centers on a young Anna Taylor (Christina Ricci) caught between life and death who fights to avoid being buried alive and the funeral director Eliot Deacon (Liam Neeson) who holds her fate in his hands and who appears to have the gift of transitioning the dead.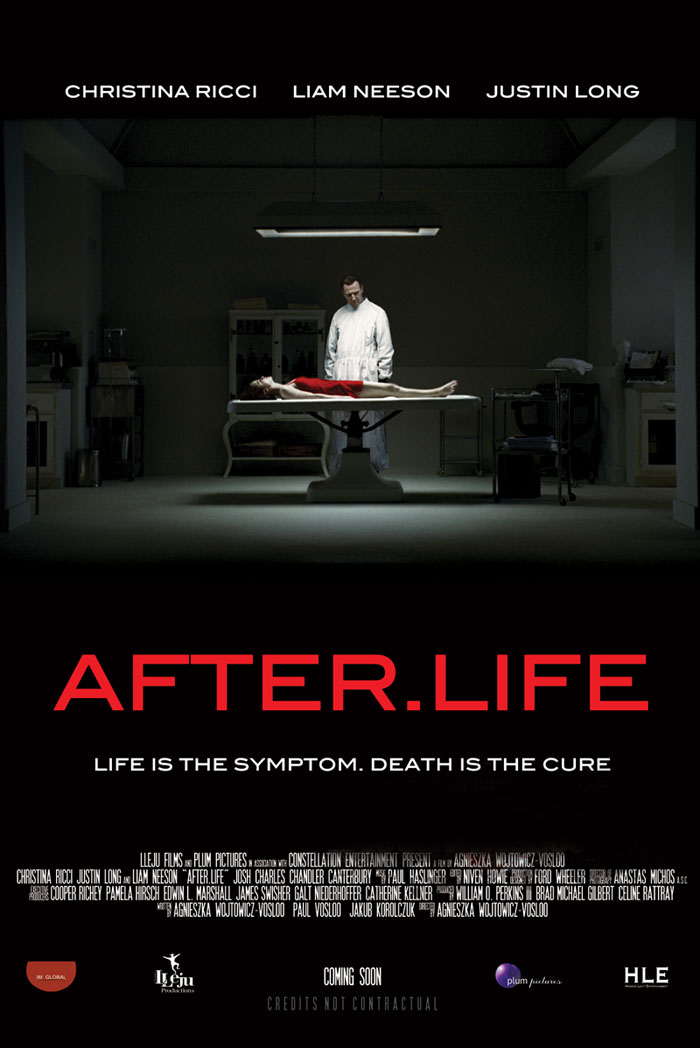 Check out also some photos from the upcoming horror movie "After.Life" which is scheduled to be released in US sometime in 2010.