Today we have trailer, poster and six new photos from Lars von Trier's new horror film "Antichrist."
A grieving couple (Willem Dafoe, Charlotte Gainsbourg) retreats to their cabin 'Eden' in the woods, hoping to repair their broken hearts and troubled marriage. But nature takes its course and things go from bad to worse.
"Antichrist" will appear at the Cannes Film Festival in May. It has yet to be picked up for US distribution, but that could change very soon.
Antichrist poster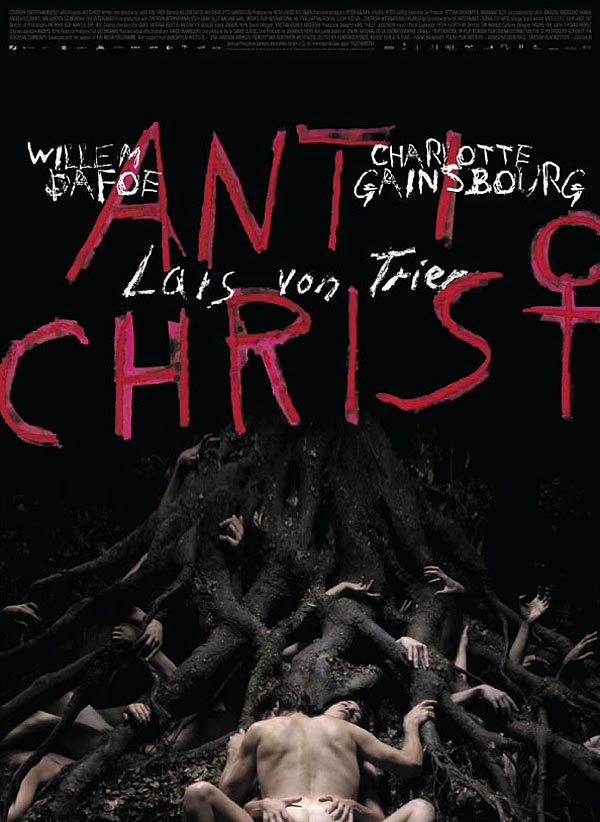 Antichrist trailer