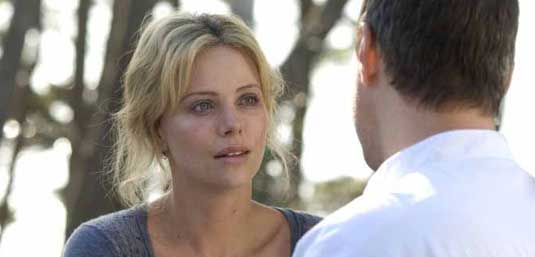 "The Burning Plain" is the directorial debut by acclaimed Mexican screenwriter Guillermo Arriaga who is best known for his scripts that include well received dramas "Amores perros", "21 Grams" and "Babel", for which he was nominated for an Academy Award. Arriaga also wrote "The Burning Plain."
Here is the first international trailer for the movie although "The Burning Plain" has already appeared in the main competition at the Venice Film Festival 2008. It played also at the Toronto, Glasgow, and Seattle Film Festivals and is currently scheduled to appear in the US on September 18th, 2009 in limited release.
"The Burning Plain" is a drama that explores the mysterious connection between several characters separated by time and space: Mariana (Jennifer Lawrence), a 16-year-old girl trying to put together the shattered lives of her parents in a Mexican border town; Sylvia (Charlize Theron), a woman in Portland who must undertake an emotional odyssey to burnish a sin from her past; Gina, Sylvia's mother (Kim Basinger) and Nick (Joaquim de Almeida), a couple who must deal with an intense and clandestine affair; and Maria (Tessa Ia), a young girl who helps her parents find redemption, forgiveness and love.