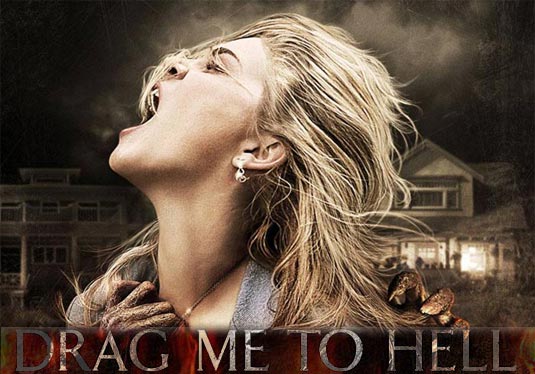 Alison Lohman, who replaced "Juno" star Ellen Page in the cast, now stars as Christine Brown in Sam Raimi's new movie "Drag Me to Hell."
Guys over at ShockTillYouDrop premiered the first poster for "Drag Me to Hell" featuring Alison Lohman (White Oleander (opposite Michelle Pfeiffer), Matchstick Men, Big Fish, Beowulf and Things We Lost in the Fire).
Written by Sam and Ivan Raimi, "Drag Me to Hell" centers on a loan officer (Lohman) who is ordered to evict an old woman from her home and soon finds herself the recipient of a supernatural curse, which turns her life into a living hell. Desperate, she turns to a psychic to try and save her soul, while evil forces work to push her to a breaking point.
Hitting theaters May 29, 2009 the film also stars Justin Long, Lorna Raver, Jessica Lucas, David Paymer and Dileep Rao.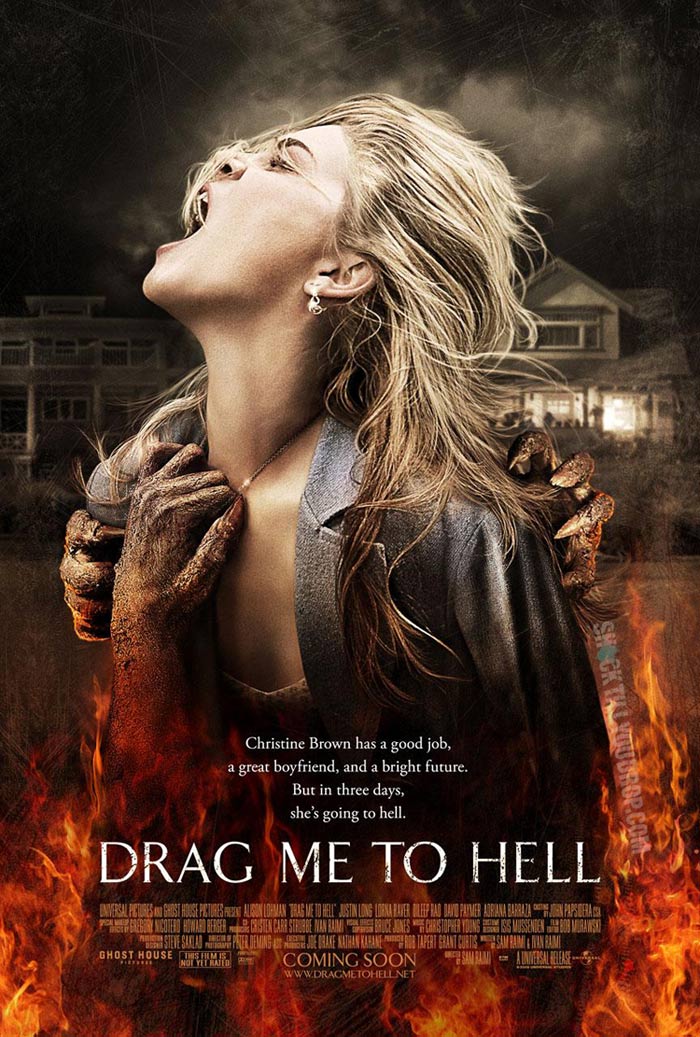 If you haven't seen the trailer yet, check it out below.