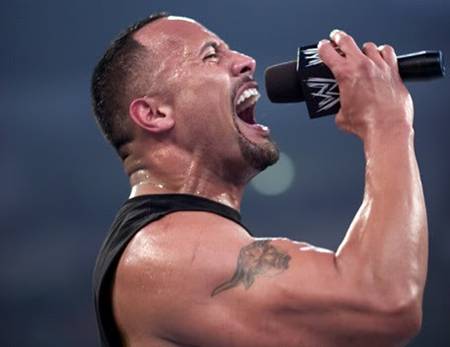 Dwayne Johnson's starring in Universal's Fast Five, which opens domestically today, but that's not what I meant – Dwayne Johnson, believe it or not, has agreed to topline and produce a biopic of black country star Charley Pride.
Johnson's acting career has pretty well swing between two opposite poles: his fast and furious ways that you can take a look at this weekend in Fast Five and his friendly and mild-mannered personality that he's portrayed in movies like The Tooth Fairy and The Game Plan.
In case you're upset that Johnson took this role without any singing practice, breathe easy knowing that tough actor has performed in some capacity in previous roles and television appearances — like  You Send Me on The Tonight Show and Are You Lonesome Tonight in The Game Plan.
As for Charley Pride he won a Grammy and made the Country Music Hall of Fame, sold over 70 million records in his life and deals with personal struggles with manic depression as well as prejudices and discrimination in the country industry. And in fact, legendary black country musician told the Telegraph-Journal:
Originally set to star Terrence Howard with Craig Brewer (Hustle & Flow) directing, the film fell to the wayside. But then the ball got fumbled. New management took over the studio that was ready to begin site work on it. And a decision was made to put all their resources behind thrillers—fast actioners. They felt that was where the big box office money was then."
Pride's story is one that is very interesting and intriguing. He started out his career as a baseball player in the Negro leagues But Pride's plans were derailed when he was drafted into the Army. He soon turned to music and the rest as they say, is history. He slowly built a hell of a career until his hit song Just Between You and Me smashed the charts and launched him into pop culture stardom.
Take a look at Pride singing his hit Just Between and now decide whether you can picture Johnson in the role.
[youtube]http://www.youtube.com/watch?v=nJQdR0ciwYg[/youtube]
Charley Pride, Just Between You and Me
[youtube]http://www.youtube.com/watch?v=FDOBLS8m2yE[/youtube]
Fast Five – Official Trailer 2 [HD]
Source: Telegraph-Journal