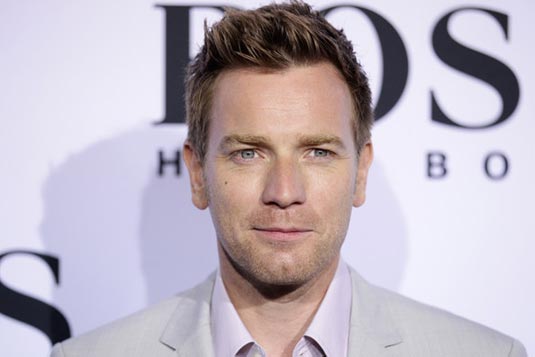 Bryan Singer's Jack the Giant Slayer is coming and it's the right time for a big casting update(s)!
You know that Stanley Tucci, Bill Nighy, John Kassir and Nicholas Hoult are already on board, but today we learned that Ewan McGregor is in negotiations to join the cast as well!
On the other hand, when it comes to the female lead, or if you prefer – a princess, now we have two names in contention – Adelaide Kane and Eleanor Tomlinson!
So, McGregor will play the leader of the king's guard in the project, who aids the titular hero in his giant-slaying tasks.
Tucci stars as the villain, Kassir as the two-headed leader of the giants, and Nicholas Hoult (X-Men: First Class) as the titular hero Jack.
Not much is known about the story of Jack the Giant, but there are already rumors saying the plot will be a little bit different than Jack and the Beanstalk:
When a princess is kidnapped, a long-standing peace between men and giants becomes threatened, and a young farmer is given an opportunity to lead a dangerous expedition to the giant kingdom to rescue her.
Still, one thing is for sure – Singer will shoot the film on Epic's RED cameras, which will give him the ability to use much more natural light. Or, as he previously explained:
"I'm very much looking forward to using the EPIC Red for my next movie Jack the Giant Slayer which will be shot in, what else, 3D. The camera's incredibly compact size and extraordinary resolution are ideal for the 3D format.
Jack the Giant Slayer is my first movie set in a time before electricity. The EPIC's extraordinary exposure latitude will allow me to more effectively explore the use of natural light."
Let us know what you think, and stay tuned!